Metal Tube Filling and Sealing Machine
Metal Tube Filling and Sealing Machine is newly developed products factory is mainly used for this type of metal tubes for packaging containers, materials, products for the ointment filling and sealing connection Print batch at once. This machine is suitable for pharmaceutical, cosmetic, food and chemical industry product packaging. Such as: toothpaste. Pi Yan Ping. Eye ointment, shoe polish, hair dye. Fuqing Song, pigments and other materials, filling and sealing.


Work process
Artificial dividing the metal tubes into the aluminum plate on the nylon tube seat, to drive the translocation of mechanical, optical detection (with filling tube, no tube no filling) metering pump quantitative filling and sealing, printing a completed, the finished product after sealing automatically launch.
Structural features
The machine uses plug injection methods, filling accuracy, measurement error is less than 1%, do not drip, variable speed, two-way back to the fold, is the most advanced of the horseshoe-shaped structure, sealing beautiful, simple, filling, sealing, printing once complete, and completely solved in the production process of drawing common, packaged tail leakage common problem. Gas industry for special protection devices can be installed. To prevent the material encapsulated in the transport and storage after curing caused the phenomenon.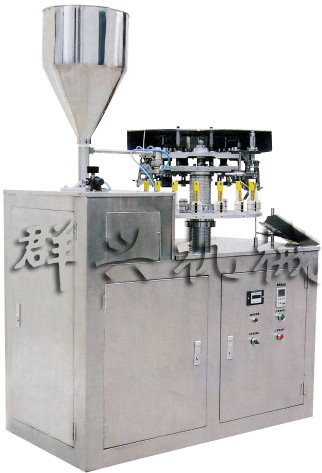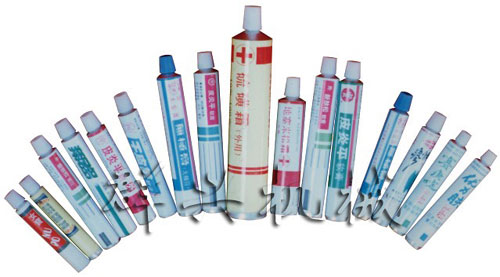 参数: